Samsung Galaxy Buds2 Wireless Earphones Graphite Black SM-R177NZKA
Well-Balanced Sound
Active Noise Canceling
Comfort Fit
Specifications
Headphone
Earpiece Design
In-Ear (Intra-Aural)
Driver Type
Dynamic
Number of Drivers
2, per Earpiece
Active Noise Cancellation
Yes
Controls/Microphone Location
Controls: Earpiece (Side Unspecified)
Microphone: Earpiece (Side Unspecified)
Microphone
Number of Mics
3
Noise Canceling
Yes
Wireless Connectivity
Bluetooth
Not Specified by Manufacturer
Multipoint Support
Yes
Battery
Capacity (mAh)
61 mAh
Runtime
5 Hours (ANC)
7.5 Hours (BT)
Wireless Charging
None
Charging Port
Pins
Charging Case
Additional Runtime
15 Hours (ANC)
Capacity
472 mAh
Charging Interface
USB Type-C
Physical
Color
Graphite Black
Dimensions
Headphones:
0.8 x 0.8 x 0.7″ / 21.1 x 20.9 x 17 mm
Charging Case:
2 x 2 x 1.1″ / 50.2 x 50 x 27.8 mm
Packaging Info
Package Weight
0.31 lb
Box Dimensions (LxWxH)
3.9 x 3.4 x 1.8″
Immerse yourself
into your own world
Get lost in what you love. Galaxy Buds2 opens a new world of audio experience with well-balanced sound, unmatched comfort fit, ANC, and seamless connectivity to your phone and watch. Easier controls and better feedback keep you immersed when working out, gaming, or jamming to your beats.
The front of the Galaxy Buds2 case is shown open, with two Galaxy Buds2 earbuds placed inside the case. The exterior of the Galaxy Buds2 case is in a white color, and the interior of the case, including the two Galaxy Buds2 earbuds, are in an olive color.
WELL-BALANCED SOUND
Your world the way
it's meant to be heard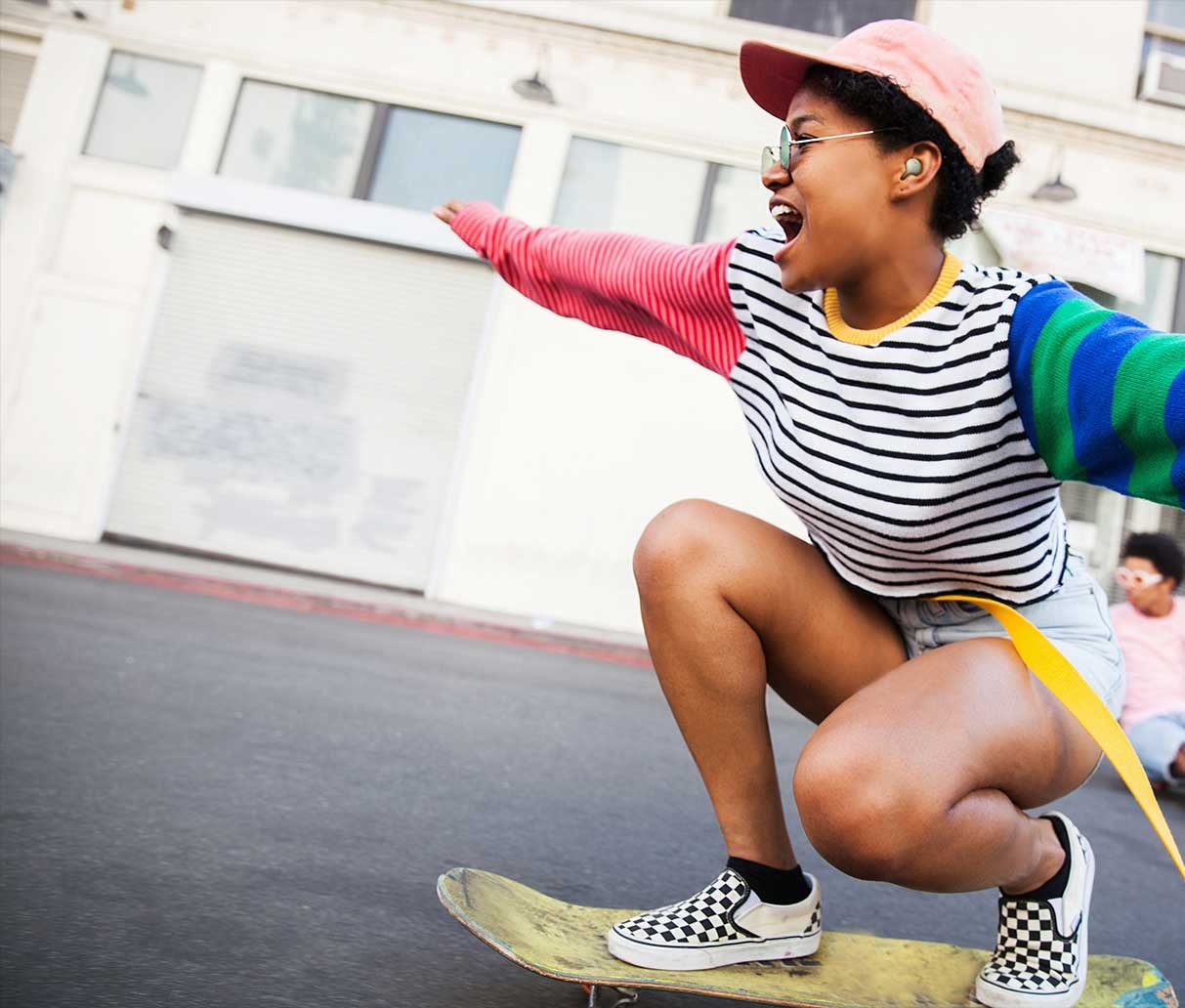 A woman is wearing olive color Galaxy Buds2 in her ear while riding a skateboard down an asphalt street. She is spreading her arms out and enjoying the ride. A man is in the background, also riding a skateboard by sitting on it.
CRYSTAL-CLEAR CALLS
Leave noise out
of the conversation
Three microphones and a built-in voice pickup unit help you make clearer calls, while a machine-learning based solution filters unwanted sound so you can better share your world with family and friends. The low protrusion design minimizes wind disruptions to make your outdoors calls come in clear.
ACTIVE NOISE CANCELING
Choose the sound
you want to hear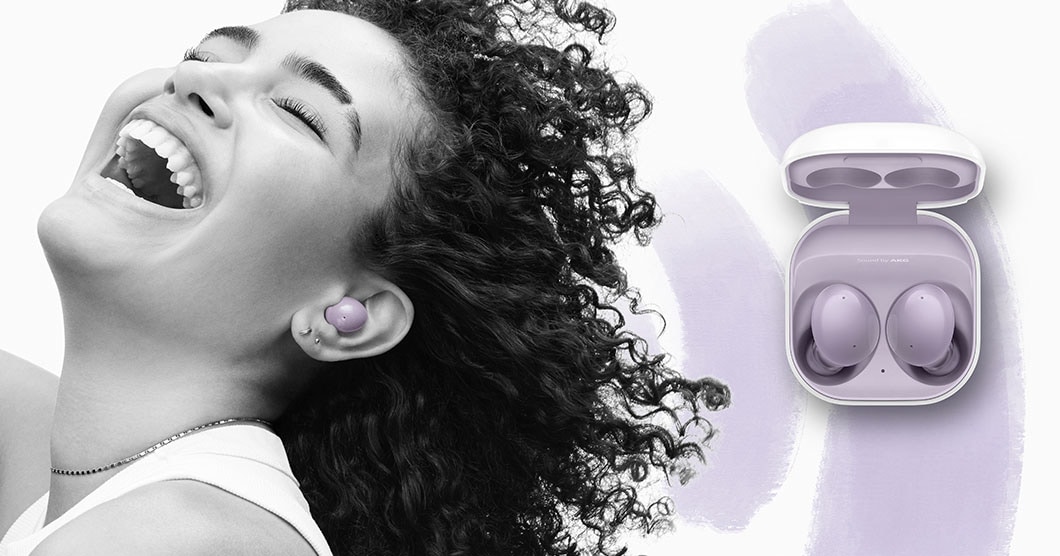 A woman is enjoying music while wearing a lavender color Galaxy Buds2. A Galaxy Buds2 case is displayed next to her, which is lavender color on the inside and white on the outside.

Active Noise Canceling (ANC) On Galaxy Buds2 cuts external background
noise by up to 98%, backed by UL Verification
Tune into or out of the world around you with an easily adjustable three-level ambient sound option.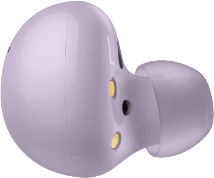 A lavender Galaxy Buds2 earbud is shown over an illustration that depicts the three levels of ambient sounds that can be adjusted for ANC, from low, medium, to high.
SOUND CUSTOMIZATION
Sounds tailored to
your taste
Your every audio experience is tailored to your taste with Galaxy Buds2. With six different equalizer settings to choose from, you'll find your own pitch perfect, vibrant sound that keeps you immersed.
How to change equalizer Setting