Blue Star 401 L Double Door Standard Deep Freezer  (White, CHFDD400MGPW)
Product Description
You can conveniently keep meat in the Blue Star 400 L Double-door Hard-top Freezer to keep it fresh. Its Convertible Series offers a temperature range of -24°C to 8°C, which allows you to adjust the cooling as required. Also, this freezer's body is made with a pre-coated sheet that is resistant to corrosion, thereby making it durable. Moreover, as it makes use of an Eco-friendly refrigerant, this freezer reduces carbon footprint and lowers the adverse effects on the ecosystem.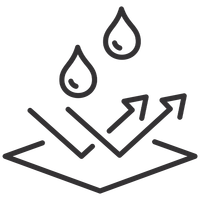 Corrosion-resistant Body
Made with a corrosion-resistant pre-coated sheet body, this freezer is tough and enduring regardless of the type of usage.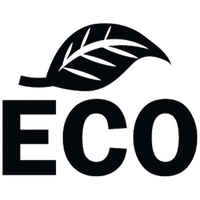 Eco-friendly Refrigerant
This freezer helps reduce carbon footprint, which means it does not have any adverse effects on the ecosystem.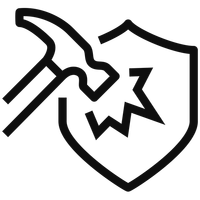 Heavy-duty Casters
Fitted with heavy-duty casters, this freezer can be moved around to the position of your liking with ease.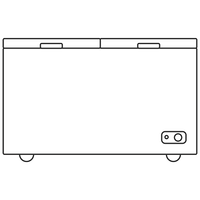 Twin-door Design
By providing separate access to individual compartments, this freezer reduces the loss of cooling. So, even if you open one door to access its contents, the other compartment will not lose its cooling.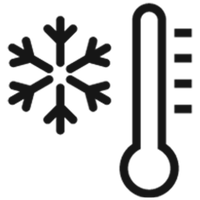 Ideal for Harsh Indian Conditions
Even if the ambient temperature rises or fluctuates, this freezer maintains consistent cooling.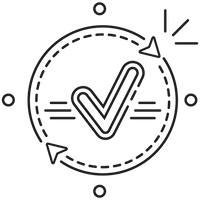 Recessed Handles
Built with ergonomically designed recessed handles, this freezer allows you to easily open its door.
 Full Specifications
In The Box
1 Deep Freezer, User Manual
General
| | |
| --- | --- |
| Brand | |
| Model Number | |
| Color | |
| Capacity | |
| Defrost Type | |
| Lid Type | |
| Door Type | |
| Number of Compartments | |
| Lock Present | |
| Inbuilt Lighting | |
| Defrost Water Drain Present | |
Power Features
| | |
| --- | --- |
| Power Requirement | |
| Power Consumption | |
Dimensions
| | |
| --- | --- |
| Width | |
| Height | |
| Depth | |
| Weight | |